Journal Flyer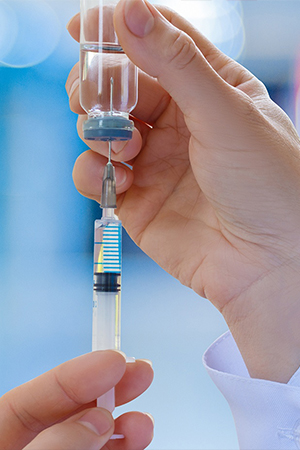 Articles Inpress
Research Article

Benefit of Ultrasound Guided Peripheral Nerve Blocks for Patients Undergoing Femoropopliteal Bypass Surgery Concerning Postoperative Pain and Perfusion

Authors: Mohamed H. Khafaga, Nagwa M. El-Kobbia, Hossam El-Din F. Reda, Ehsan M.H Abdelrahman, Moustafa Abdelaziz, Ahmed Osmane Qorany.
---
Review Article

Gastro-Oesophageal Cancer Related Pain Syndrome: A Challenge Case to Manage

Authors: Alaa Ali M. Elzohry, Khalid Fawzy Mohammed, Asmaa Mohamed Aly.
---
Research Article

Benefits of The Addition of Lidocaine to Botulinum Toxin in The Treatment of Myofascial Syndrome

Authors: Ignacio Velázquez Rivera, Lourdes Velázquez Clavarana, Pilar García Velasco, José Ruiz Olivares.
---
Review Article

Post-spinal Anesthesia Headaches in Obstetric Resource-limited Settings: Epidemiological and Clinical Characteristics, Determinants and Predictive Score

Authors: Iteke R.F, Kitungwa K.O, Munkana N.A, Mulewa D.U, Mukuku O.K, Iragi D.M, Muyumba K.E, Brichant J.F, Kilembe A.M, Brouh Y, Kakoma S.Z.
---
Case Report

Transnasal Sphenopalatine Ganglion Block for Postdural Puncture Headache Treatment after Spinal Anesthesia – Case Report

Authors: Vakhtang Shoshiashvili.
---
Review Article

Systemic Sclerosis and Pain: A Systematic Review

Authors: Nessighaoui H.
---
Review Article

Foot Blocad in Foot Day Surgery

Authors: Helin Duygun, Ibrahim Turan, Jan G Jakobsson.
---
Research Article

Timing of Recombinant Factor VIIa Administration for Severe Bleeding in Cardiac Surgery: Does It Make Any Differences?

Authors: Abdalla M, Ewila H, Eissa M, AL Khulaifi A, Singh R.
---
Review Article

Technique of The Pulse Radiofrequency Procedure for Cervical Spine

Authors: Ramin Safakish
---
Research Article

Impact of Bedside Gastric Ultrasonography in the Daily Routine of Anesthesiology: An Observational Study

Authors: Hamann Hauke, Jensen Hanne I, Kuhn Jacob, Martinsen Kristian R
---
Research Article

Effects of 5-HydroxyTryptamine (5-HT) on Pain Modulation: A Brief Review

Authors: Bruno Vítor Martins Santiago, Carlos Darcy Alves Bersot, Maud Parise, Nivaldo Ribeiro Villela.
---