Journal Flyer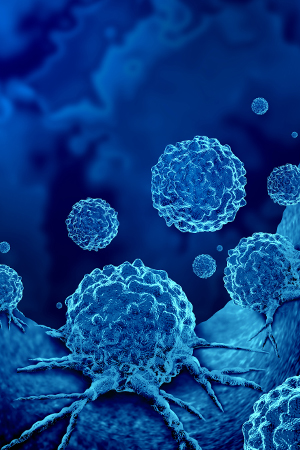 Articles Inpress
Research Article

Impact of Clinicoepimiological Characteristics on the Outcome of Neo Adjuvant Concurrent Chemo Radiation in Locally Advanced Rectal Cancer Patients

Authors: Wafaa A. Elnemrawy, Hany M. Abd Elaziz, Ramy R. Ghali, Nesreen A. Mosalam.
---
Research Article

Effect of Antisense Oligonucleotides Directed Against BCL-2 on Immunotherapy Markers PD-1, PD-L1 and CDK-12 IN LNCaP Cells - A Human Derived Prostate Cancer Line Likely Susceptible to Immunotherapy is Altered by Treatment

Authors: Marvin Rubenstein.
---
Research Article

Primary Pulmonary Histiocytic Sarcoma Presenting with Hemoptysis

Authors: Emily Bryer DO, Megan Manno DO, Paul Kinniry MD, Lee Hartner MD.
---
Research Article

Epigenetic Alterations in High Nitric Oxide-Adapted Head and Neck Squamous Cell Carcinoma Cell Lines

Authors: Berna Demiran, Burcu Yucel, Alper Kaya, James A. Radosevich.
---
Research Article

Chemistry, Pharmacology and Medicinal Property of Savory (Satureja L.) to Prevent and Cure Illnesses such as Diabetes, Cardiovascular Disease, Alzheimer 's Disease, and Cancer

Authors: Rafie Hamidpour, Soheila Hamidpour, Parvin Doostmohamadi.
---
Research Article

Keeping Your Thyroid Cancer in Remission - A consensus from Patients

Authors: Xu Chen.
---