Journal Flyer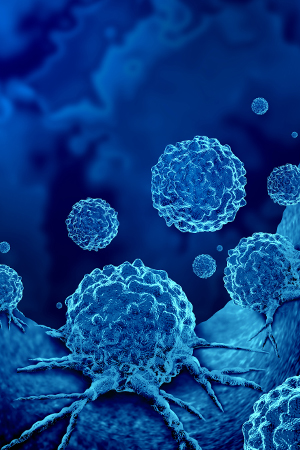 Articles Inpress
Review Article

SCHIZENCEFALIA - A Bibliographic Review of Clinical Aspects

Authors: Carla Chiste T Santos, Chadya Samia Soares Pacondes De Miranda, Kelly De Jesus Menezzes Da Silva, Iel Marciano de Moraes Filho, Fellipe José Gomes Queiroz and Fernando Vianna Cabral Pucci.
---
Research Article

Results of A Multicentric Study of Patients with Multiple Myeloma Treated with Three Different Triplet Regimens Including Bortezomib

Authors: Alvarado Ibarra Martha, Mujica Martínez Aldo, Pérez Zuñiga Juan Manuel, Hernández Ruiz Eleazar, Paredes Lozano Eugenia Patricia, Trejo Gómora Jorge, Ron Guerrero Carlos, Alvarez Vera José Luis, Ortiz Zepeda Maricela, Mena Zepeda Veronica, De la Peña Celaya Antonio, Espitia Rios Eugenia, Ram&iacute
---
Research Article

Irreversible Cholecystokinin-1 Receptor Antagonists PNB-028/81: N-isobutyl-5-hydroxy-5-aryl-pyrrol-2-ones as Experimental Therapeutic Agents against Colon and Pancreatic Cancer

Authors: Lattmann E, Russell ST, Balaram PN, Narayanan R, Lattmann P.
---
Research Article

Value of Combined use of HPV DNA Analysis and Liquid Based Cytology for Cervical Cancer Screening

Authors: Osman N. A.*, Omar A.M.
---
Research Article

Congenital Hydrometrocolpos in a 2 Months Old Indian Infant Presented as Dysuria: A Case Report

Authors: Karan Soni MBBS, Amrit L Soni MD.
---
Research Article

History of the Clinical Validation of the Prostate Health Index

Authors: Dehayni Y, Tetou M, Khdach Y, Janane A, Ameur A, Alami M.
---
Research Article

KRAS Mutations: A Possible Biomarker for Advanced Prostate Cancer

Authors: Hasibe Vural, Ercan Kurar, Ebru Avcı, Canan Eroğlu, Esra Çelen, İlknur Çınar, Seda Şirin, Şahande Elagöz.
---
Research Article

Mastectomy Wound Infections Increase with Advanced Age

Authors: Tammy Ju, Cecilia Rossi, Andrew Sparks, Claire Edwards, Anita McSwain, Christine Teal.
---