Journal Flyer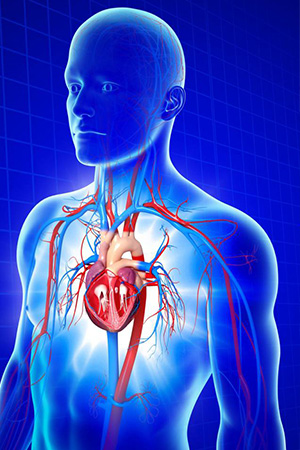 Articles Inpress
Case Report

Multiple Culprit Lesions in STEMI - Invitation to Collaborate, A Case Series and Literature Review

Authors: Robert Sogomonian, Rajan Ganesh, Suhayb Kadura, Emma Moradoghli Haftevani, Ramesh M. Gowda.
---
Case Report

Clinical Implications of Persistence of Left Sided Superior Vena Cava

Authors: Mandeep Kaur, Prema Bezwada, Aahana Gaur, Vishal Dhulipala, Cesar E Ayala- Rodriguez, Sarath Reddy.
---
Research Article

Participation in Cardiopulmonary Resuscitation Courses by Pregnant Women and Parents of Infants and Young Children

Authors: Tsukigase Kyoko, Sagisaka Ryo, Nakagawa Koshi, Tanaka Shota, Tanaka Hideharu.
---
Case Report

Short PR, Palpitation and Syncope: An A Typical Presentation of A Massive Pulmonary Embolism

Authors: Simon Antoine Sarr, Zoumana Sangaré, Serigne Mor Beye, Fatou Aw, Malick Bodian, Alioune Alassane Ngaidé, Momar Dioum, Mouhamadou Bamba Ndiaye, Alassane Mbaye, Adama Kane, Maboury Diao, Abdoul Kane, Serigne Abdou BA.
---
Research Article

Association Between Hepatitis C Virus Infection and Clinical Atherosclerosis at The University Hospital of Cotonou, Comparative Cross- Sectional Study in 105 Patients

Authors: Philippe Mahouna ADJAGBA, Aboudou Raïmi KPOSSOU, Comlan N'déhougbea Martin SOKPON, Arnaud SONOU, Murielle HOUNKPONOU, Yessoufou TCHABI, Jean SEHONOU, Martin Dèdonougbo HOUÉNASSI.
---
Research Article

Assessment of Oral Health of Valvular Heart Diseases Patients in The University Hospital Mother-Children le Luxembourg (UH-MCL) in Bamako

Authors: Maiga Asmaou Kéita, Bâ Hamidou Oumar, Ba Boubacar, Sangaré Ibrahima, Camara Youssouf, Sidibé Noumou, Touré Mamadou, Coulibaly Souleymane, Sidibé Samba, Konaté Massama, Doumbia Coumba Thiam, Sonfo Boubacar, Diakité Mamadou, Menta Ichaka, Diall Ilo Bella, Bâ Ahmed, Diarra Mamadou Bocary.
---