Journal Flyer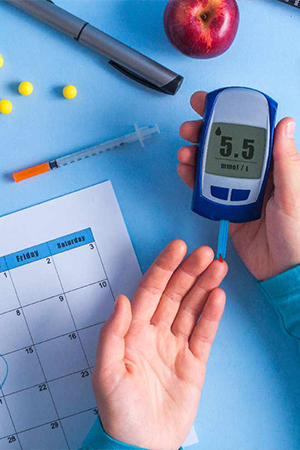 Articles Inpress
Review Article

Proper Protein Intake in Diabetes Treatment

Authors: Xu Chen.
---
Review Article

The Role of Paricalcitol In Urinary Albumin-To-Creatinine Ratio in Patients with Type 2 Diabetes and Chronic Kidney Disease

Authors: Filipa Brito Mendes, Eduarda Carias, Ana Paula Silva, Pedro Leão Neves.
---
Review Article

Understanding Genetic and Cultural Disparity in Management of Type 2 Diabetes

Authors: Nuzhat Chalisa.
---
Review Article

Severe Hypoglycemia in an Emergency Department of a General Hospital in Costa Rica

Authors: Jiménez-Montero JG, Hernández-Saborío I, Cob-Sánchez A.
---
Expert Review

A Survey about Different Blood Types 0, A, B, AB between Mother/ Daughter in Relation with Anorexia of the Female Adolescent

Authors: Lorenzo Bracco.
---
Review Article

Effect of Physical Exercise to FFA, Pancreatic Beta Cell Function and Expression of GLUT4 in Diabetic Rats

Authors: Lindawati, Aywar, Yensuari, Putu Moda Arsana, Achmad Rudijanto.
---
Review Article

Nutritional Status Assesment of The Type 2 Elderly Diabetic Patient

Authors: Hasna Ballaziri, Nassim Essabah Haraj, Siham El Aziz, Asma Chadli.
---