Journal Flyer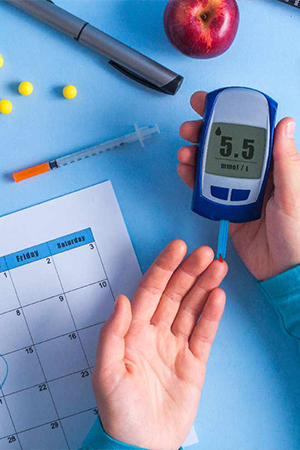 Articles Inpress
Research Article

Call to Standardize Diagnostic Practice for Type 2 Diabetes Mellitus World- Wide; A Review of Various Guidelines Used Internationally

Authors: Adri-Anna Aloia.
---
Short Article

Lifestyle Management in Diabetes

Authors: Tarun Saxena, Azeema Ozefa Ali, Manjari Saxena.
---
Short Article

Laparoscopic Butterfly Gastroplasty Versus Sleeve Gastrectomy In Morbidly Obese Patients – Five Years Results

Authors: Essam Abdel-Galil.
---
Research Article

Type 2 Diabetes Mellitus as A Risk Factor for Development of Hepatocellular Carcinoma: Case-Control Hospital Based Study

Authors: Ibrahim El-Bayoumy.
---
Research Article

The Effect of Sticopus hermaniii- Hyperbaric Oxygen Therapy to Osteogenesis of Diabetic Periodontitis

Authors: Dian Mulawarmanti, Kristanti Parisihni, Widyastuti Widyastuti.
---
Case Report

A Case: Optimal Treatment of Hyperosmolar Hyperglycemic State (HHS)

Authors: Aywar Zamri , Rahayu Oktaliani, Herlambang
---
Review Article

Looking at Selected Micronutrients and the Implications for Diabetes Control and Management

Authors: Ava V. Simpson.
---