Journal Flyer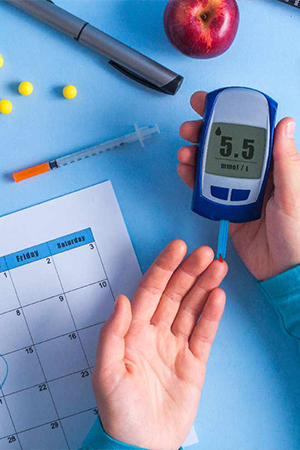 Articles Inpress
Review Article

Lysulin: Successfully Targeting a New Mechanism for Diabetes Treatment

Authors: John F. Burd, Vivanne Noetzel.
---
Research Article

Adipose Tissue-Liver Axis: a key Link in Adiposity

Authors: Rosero RJ, Gómez AM, Palacio JI, Jaramillo AM, Polanco JP.
---
Case Report

Steroid-Induced Diabetes Mellitus in A Nephrotic Adolescent: Case Report

Authors: Oluwayemi IO, Aladekomo TA, Odeyemi AO.
---
Research Article

A Dose Response Analysis of Dual Renin Angiotensin Aldosterone System (RAAS) Blockade Among Diabetic Nephropathy Patients with Albuminuria and Proteinuria: A Meta-Analysis

Authors: Sultan Al Dalbhi MD, Mohammad Al Eissa MD, Khuzama Al Kayid MD, Malak Alkhodaidi MD, Malak Albalawi MD, Ghadeer Althaqib.
---
Research Article

Feeding and Risk to Diabetes Mellitus in the Eastern Mediterranean Region

Authors: Azza Abul-Fadl Azza, Al-Jawaldeh Ayoub.
---
Review Article

Proper Protein Intake in Diabetes Treatment

Authors: Xu Chen.
---
Review Article

The Role of Paricalcitol In Urinary Albumin-To-Creatinine Ratio in Patients with Type 2 Diabetes and Chronic Kidney Disease

Authors: Filipa Brito Mendes, Eduarda Carias, Ana Paula Silva, Pedro Leão Neves.
---