Journal Flyer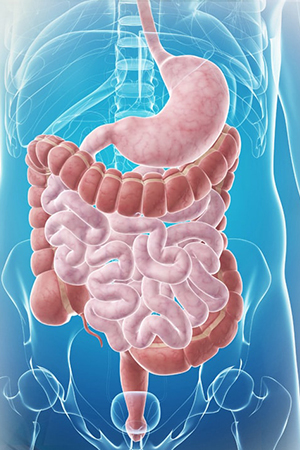 Articles Inpress
Case Report

Distribution of Human Constitutional Types Used In Traditional Mongolian Medicine among Patients with Chronic Hepatitis B

Authors: Bayarsaikhan Ochirchuulgan, Yong Li, Tsend-Ayush Damba, Badamjav Sevjid, Tserendagva Dalkh, Tsogtsaikhan Sandag.
---
Research Article

Effect of the Gurgem-7 Traditional Compound on CCL4-Induced Chronic Hepatitis

Authors: Hushan, Chimedragchaa Ch, Altantsetseg A, Tsend-Ayush D.
---
Case Report

Improving Mental Health in Cancer Survivorship: A Case Study

Authors: Chad Walkaden BSW.
---
Research Article

Epidemiological, Clinical and Endoscopic Profile of Helicobacter Pylori Infection in Two Digestive Endoscopy Centers in Brazzaville

Authors: Itoua-Ngaporo N.A, Mimiesse Monamou JF, Ahoui Apendi C, Mongo Onkouo A, Atipo Ibara Ol- landzobo LC, Ngalessami Mouakosso M, Deby Gassaye, Adoua, Atipo Ibara BI, Ibara JR.
---
Case Report

Acute Liver Failure Precipitated by Diffuse Liver Infiltration of Metastatic Breast Cancer: A Case Report

Authors: Mahmoud Hallal, Hiba Achour, Mariam Mansour.
---
Review Article

Beyond Phototherapy: Monitoring Serum Bilirubin Levels, Massaging Babies, and Using a Bilirubinometer

Authors: Ahmad Almaiman
---
Research Article

Relation Between Severity of Helicobacter Pylori Induced Gastritis and Glycemic Control in Egyptian Male Patients with Type-2 Diabetes Mellitus

Authors: Khaled Aly Abdelaty, Ayman Mohammed Shamseya, Marwa Ahmed Meheissen and Marwa Ibrahim.
---
Research Article

Eosinophilic Esophagitis in Adult Patients with Upper Gastrointestinal Symptoms: a Cross-Sectional Study in Northeastern Egypt

Authors: Mohamed El.alawy, Mohamed Abo Elmagd, Wafaa Hassan, Wael Maher, Mohamed Fathalla Hassan
---
Research Article

Effectiveness of Azathioprine in Maintaining Remission in Crohn's Disease: A Systematic Review

Authors: Marcella Correa da Silva Coelho, Ana Carolina Paiva Botelho, Patrícia Britte Bruno, Monique Fernandino Dias, Luiz Carlos Bertges, Erika Ruback Bertges, Ana Paula Ferreira
---
Research Article

Fatty Liver Index is a Sensitive and Specific Marker of Non Alcoholic Fatty Liver Disease Measured by Transient Elastography in a Cohort of HIV Mono-Infected Patients

Authors: Columpsi P, Maiocchi L, Squillace N, Bruno R, Sacchi P, Zuccaro V, Sacchi L, Above E, Della Fiore C, Poma G, Gulminetti R, Maserati R, Novati S, Filice C
---
Research Article

Validation of Hepatoma Arterial Embolization Prognostic (HAP) Score in Egyptian Patients with Hepatocellular Carcinoma

Authors: Mohamed Kohla, Gasser El-Azab, Asmaa Gomaa, Mohamed Abbasy, Mai Abozeid, AsmaaAbdelhaie, Mohamed Saied Abdelgawad
---