Journal Flyer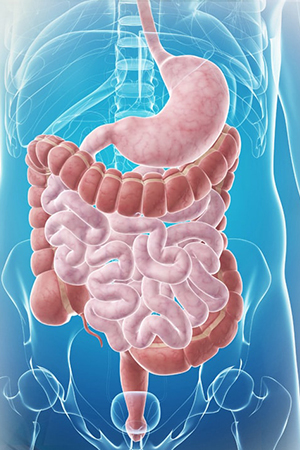 Articles Inpress
Research Article

Validation of Hepatoma Arterial Embolization Prognostic (HAP) Score in Egyptian Patients with Hepatocellular Carcinoma

Authors: Mohamed Kohla, Gasser El-Azab, Asmaa Gomaa, Mohamed Abbasy, Mai Abozeid, AsmaaAbdelhaie, Mohamed Saied Abdelgawad
---
Research Article

Glutamine as A Therapeutic Strategy in Inflammatory Bowel Diseases: A Systematic Review

Authors: Carlos Murilo Schanuel, Eleusa Nogueira Dias , Ana Paula Ferreira, Klaus Ruback Bertges, Luiz Carlos Bertges.
---
Research Article

Missed Colorectal Cancer Following Colonoscopy, Flexible Sigmoidoscopy, CT Colonography or CT Abdomen in a District Hospital

Authors: Dr. Chia Chuin Yau, Dr. Simon Panter
---
Research Article

The Co-existence of Celiac Disease and Neurofibromatosis Type 1 in an African-American Child

Authors: Richard L. Mones, Kalpana Singh, Ilene Fennoy.
---
Research Article

Genotypes of The Hepatitis B Virus in Congo-Brazzaville

Authors: Ahoui Apendi Clausina, Angala Andzi Jenny Carmela, Mongo-Onkouo Arnaud, Itoua-Ngaporo Ngala Akoa, Mimiesse Monamou Jile Florent, Ngami Rody Stéphane, Ngalessami Mouakosso Marlyse, Adoua Céline Sandra, Deby Gassaye, Atipo Ibara Blaise Irénée, Ibara Jean-Rosaire.
---
Research Article

Seroprevalence of Hepatitis B Virus in Pregnant Women in Pointe-Noire

Authors: AHOUI APENDI C P, ITOUA-NGAPORO N A, MONGO-ONKOUO A, AGOUNDA BM, MIMIESSE MONAMOU J F, NZIENGUE M'VOUALA JB, NGAMI RS, GALESSAMI MOUAKOSSO M, DEBY GASSAYE, ATIPO IBARA BI, IBARA JR.
---
Research Article

Analgesic Safety of Periodic Intravenous Infusion of Acetaminophen After Hepatectomy: A Propensity Score Matching Analysis

Authors: Masafumi Katayama, Satoshi Koizumi, Shinjiro Kobayashi, Kazuhiro Ashikawa, Kohei Segami, Atsuhito Tsuchihashi, Yuta Ogura, Takehito Otsubo.
---
Research Article

Severe Hyperbilirubinemia as a Side Effect of Three-Week Treatment with Glecaprevir/Pibrentasvir Resulting in Sustained Virologic Response

Authors: Bryce Yohannan, Maham Hayat, Taseen A. Syed, Muhammad Hashim Hayat, Diane Hughes, Javid Fazili.
---