Journal Flyer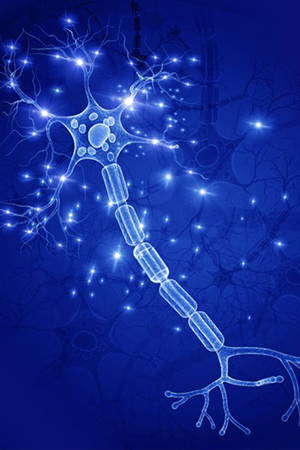 Articles Inpress
Research Article

Brivaracetam in Status Epilepticus: A Systematic Review

Authors: Sanad Esmail.
---
Research Article

Perception of Pakistani Population Regarding the Effects of Jinn, Evil Eye and Black Magic on Physical and Mental Health

Authors: Kaiser Fawad, Janjua Abid Kholood, Arshad Amna.
---
Research Article

Combined Sulpiride, Olanzapine, and A Complex Isopathic Preparation for Delusional Disorder

Authors: Maja Roje Novak.
---
Case Report

Seizures Revealing Familial Meningiomatosis in Two Half Brothers in PointeNoire, Congo

Authors: SOUNGA BANDZOUZI Prince Eliot Galieni, DIATEWA Josue, MOTOULA Dina, MPANDZOU Ghislain Armel, EKOUELE MBAKI Hugues, GAMS Daniel, TWAGIRIMANA Séraphin, KOUBEMBA Godefroy Charles, OSSOU-NGUIET Paul Macaire.
---
Research Article

Management of The Acute Serious Strokes in Sub-Saharan Africa: Case of Togo

Authors: Josué Euberma Diatewa, Kossivi Apetse, Marleine Djobosse, Komi Assogba, Michel KF Tassa, Agnon Ayélola Koffi Balogou.
---
Research Article

Bringing the Virtual to Reality- How Virtual Reality Can Enhance People's Health and Social Lives

Authors: Eddie John Paul Fisher, Yorkys Santana González, Alicia de la Caridad Martínez Tena.
---
Research Article

Educational Training of Epileptic Children in Dakar, Senegal

Authors: Sounga Bandzouzi Prince Eliot Galieni, Motoula Dina, Diatewa Josue, Mpandzou Ghislain, Armel, Afaignon Christelle, Koubemba Godefroy Charles, Sow Adjaratou,Ossou-Nguiet Paul Macaire, Ndamba Bandzouzi Bébène, Toure Kamadore, N'Diaye Moustapha.
---
Research Article

The Role of Antioxidant Treatment in Acute Ischemic Stroke: Past, Present and Future

Authors: Aurel Simion, Anamaria Jurcau.
---
Research Article

Opalski Syndrome Due to Left Vertebral Artery Dissection

Authors: Alencar Júlio César Garcia, Pereira Amanda Batalha, Ribeiro Sabrina Correa da Costa, BrandaoNeto Rodrigo Antonio, Marchini Julio Flavio Meirelles, Souza Heraldo Possolo.
---