Journal Flyer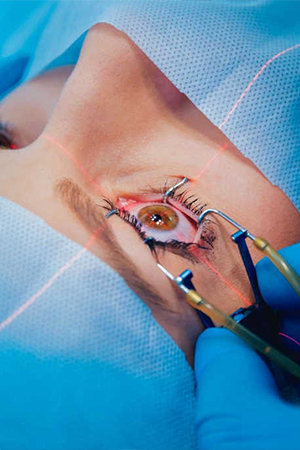 Articles Inpress
Research Article

Intraindividual Assessment of Retinal Pigment Epithelial Atrophy in Eyes with Bilateral Involvement Due To Exudative Age-Related Macular Degeneration and Treated By Anti –Vascular Growth Factor (Aflibercept and Ranibizumab)

Authors: Nathalie Massamba, Gisele Soubrane, Emmanuelle Champion, Nathalie Butel, Violaine Caillaux ,Bahram Bodaghi.
---
Research Article

Comparison of Patient Comfort in Alcohol Assisted Versus Mechanical Debridement in Photorefractive Keratectomy (PRK)

Authors: Pranav P Radkar, Mallikarjun MH, Rajshekhar, Kavitha V, Roopasree BV, Rashmi Shetty, Vamsi Rani
---
Research Article

Viscostaining in Cataract Surgery

Authors: Houly Jacques, Marcondes André, Marcondes Gabriel.
---
Case Report

Acute Bilateral Cataract in a 14-Year Old Refugee with Severe Malnutrition and Poorly-Controlled Insulin-Dependent Diabetes Mellitus

Authors: Viola Andin Dohvoma, Suzanne SAP, Steve Robert Ebana Mvogo, Vanessa Takou, Aboubakar Hassan, Emilienne Epee, Côme Ebana Mvogo.
---