Journal Flyer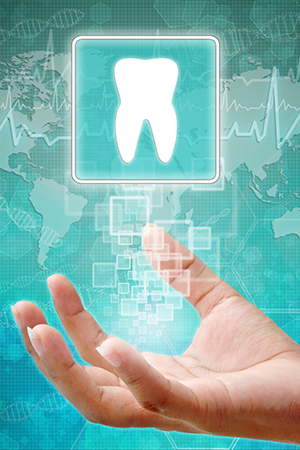 Articles Inpress
Research Article

Accuracy, Repeatability and Reproducibility of Digital Intraoral Scanner for Shade Selection: Current Status of the Literature

Authors: Moussaoui H, El Mdaghri M, Gouma A, Bennani A.
---
Case Report

The Cortically Fixed At Once Approach: A Treatment Option in an Atrophied Maxilla

Authors: Jimoh Olubanwo Agbaje BDS, DMD, FMCDS, MMI, PhD, Henri Diederich DMD, DU, Iyad Abou-Rabii DDS, OMFS, MRes, PhD.
---
Research Article

Oral Lesions in Crack and Cocaine User Patients: Literature Review

Authors: Tainara Z Cherobin, Letícia Stefenon, Paula Wiethölter.
---
Research Article

Estimation of Severity of Oral Health Problem(s) in Children with Different Types of Hemophilia by Socio-demographic Characteristics

Authors: Jebun Nessa, Zakir Hossain Shikder A.H.M.
---
Research Article

The Receptor Activator of Nuclear Factor-Κbligand and Osteoprotegerin Concentration in Gingival Crevicular Fluid During Orthodontic Tooth Movement on Regenerated Alveolar Bone

Authors: Machibya Ferdinand Mabula, Chen Jiang.
---
Research Article

Treatment Planning Dental Implants in the Anterior Maxilla. Risk Assessment for Successful Esthetic and Functional Clinical Outcomes

Authors: Nkem Obiechina
---
Research Article

Community Dental Health Coordinators: Innovative Impact with Dental Case Management an Arizona Case Study

Authors: MiQuel McRae, Jane Grover.
---
Review Article

Periodontal Diseases Between Previous and New Concepts

Authors: Ossama A. AlKhatib, Samar M.F. Saati, Muhanad O. AlKhatib, Delia O. Alkhatib.
---
Review Article

Fibrodysplasia Ossificans Progressiva: TMJ Involvement and Feeding Dilemma

Authors: Heba sleem
---
Review Article

Oral Health and Views of Patients Receiving Integrated Oral Health in Rural Primary Care

Authors: Barbara Overman, Christine Cogil, Anthony Cahill.
---
Research Article

Arthrocentesis with or without Platelet Rich Plasma (PRP) in Management of Tempromandibular Joint Internal Derangement: Comparative Study

Authors: Nehal Hassan, Heba Sleem, Yasser Nabil
---