Journal Flyer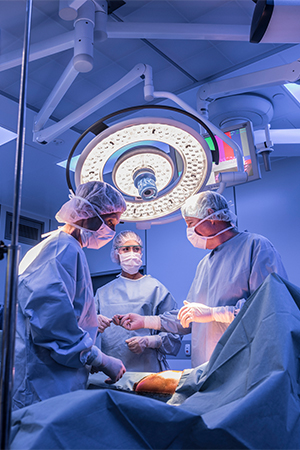 Articles Inpress
Case Report

Strangulated Bochdalek Hernia: A Rare Cause of Bowel Obstruction in Adult

Authors: Dossouvi Tamegnon, Frisoni Romain, Adabra Komlan, Amavi AYI, Postillon Agate, Scherrer MarieLorraine, Serradori Thomas, Dosseh David.
---
Research Article

Intestinal Obstruction in an 11-Month-Old Infant following Ingestion of a Superabsorbent Polymer

Authors: Mirian Ramos-Mercado, Wihelma Echevarria, Aurelio Segundo, Priyanka Bajaj, Jorge Perez
---
Case Report

BCL2-Negative Follicular Lymphoma of the Uterine Cervix: A Case Report and Literature Review

Authors: Yanjun Hou, Zaibo Li, Weiqiang Zhao, Rulong Shen.
---
Research Article

Diagnosis and The Surgical Management of Hip and Knee Mycobacterium Tuberculous Arthritis

Authors: Everisto Opondo MbChb.
---
Case Report

Presentation, Diagnosis and Management of a Pathological Fracture in a Case of McCune-Albright Syndrome: A Case report and Literature Review

Authors: Everisto Opondo.
---
Case Report

Hematemese Reveling the Rupture of a False Aneurysm of The Gastroduodenal Artery: A Rare Complication of Gastrectomy

Authors: DOSSOUVI Tamegnon, FRISONI Romain, ADABRA Komlan, ALFAIFI Jaber, AMOUZOU Efoé-Ga Olivier, SCHERRER Marie-Lorraine, Malville Frederic, EL KAREH Imad, KASSEGNE Irokoura, DOSSEH David.
---
Research Article

Low Consultation Rates with A Radiation Oncologist Prior To Prostatectomy in Australia – Implications for Multidisciplinary Care

Authors: Tiffany J Cherry , Fairleigh A Reeves, Nicholas Howard, Peter Xiberras and Niall M Corcoran.
---
Research Article

Overweight and Obesity in Saudi Female who Present for Plastic Surgery

Authors: Badr Abdulrauf MD, Hani Halawani, Osama A Samargandi.
---
Research Article

Portal Vein Thrombosis Resulted from Delay Diagnosis of Ruptured Appendicitis

Authors: Shu-Cheng Kuo, Yi-Chun Chen, Chun-Chieh Chao.
---
Research Article

Vaginal Reconstruction Using Pudendal Thigh Flap: A Study of 20 Cases

Authors: Humayra, Awwal, Kalam, Rahman, Khan, Sharmin.
---