Journal Flyer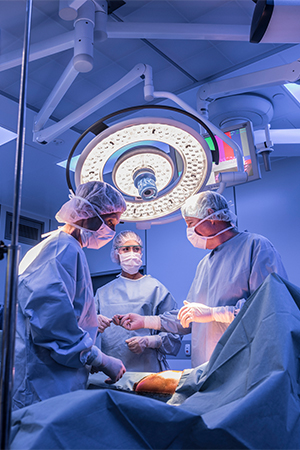 Articles Inpress
Case Report

Jejunal Diverticulitis in a Diabetic Patient: A Diagnostic Dilemma

Authors: Shabnam Islam, Kim Goddard.
---
Research Article

Immediate Post-Mastectomy Reconstruction with Prosthesis Using the Total Posterior Pedicle Mammaplasty Design

Authors: Richard MOUFARREGE, Mohammed El Mehdi EL YAMANI, Samuel BOUCHARD, Laura BARRIAULT, Ammar KOUDSIE, Hussein ASSI, Valérie LEMAINE.
---
Research Article

Intermittent Compression Massage Therapy After Varicose Vein Therapy

Authors: Ulf Thorsten Zierau
---
Case Report

Experience in Sealing of Truncal Varicose Veins - Treatment of 2202 Truncal Veins in 1180 Cases a 79 Months Follow - Up Study

Authors: Dr. Ulf Thorsten Zierau
---
Case Report

Ventricular Failure After Pericardial Decompression- Successful Outcome By Early ECMO Implant

Authors: Veiras S, Bolón A, Aneiros F, Adrio B, Fernández A and Alvarez J
---
Case Report

Splenectomy in Special Cases

Authors: Mihaela Leşe
---
Case Report

High- Performance Otoplasty Technique

Authors: Marcelo S. Assis
---
Case Report

Acute Abdomen with Hemoperitoneum: A Rare Presentation Caused by The Rupture of Ovarian Granulosa Juvenile Cell Tumor

Authors: Hamillour B
---
Case Report

Strangulated Bochdalek Hernia: A Rare Cause of Bowel Obstruction in Adult

Authors: Dossouvi Tamegnon, Frisoni Romain, Adabra Komlan, Amavi AYI, Postillon Agate, Scherrer MarieLorraine, Serradori Thomas, Dosseh David.
---
Research Article

Intestinal Obstruction in an 11-Month-Old Infant following Ingestion of a Superabsorbent Polymer

Authors: Mirian Ramos-Mercado, Wihelma Echevarria, Aurelio Segundo, Priyanka Bajaj, Jorge Perez
---