Journal Flyer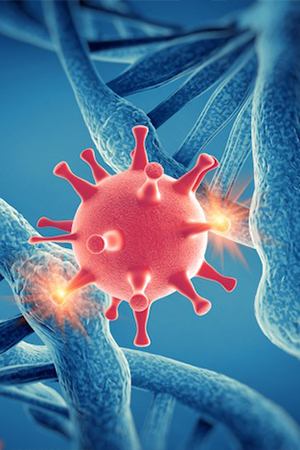 Current Issue
Case Report

Unusual Complication of Varicella Zoster (Vzv) Infection in a Bone Marrow Transplant Recipient

Authors: Shruti Prem, Santhosh Thyagu, Fotios V. Michelis, Dennis Kim, Auro Viswabandya, Rajat Kumar, Jeffrey Lipton.
---
Research Article

Immunological Failure at Six Months of Triple Antiretroviral Therapy at Brazzaville University Hospital: Prevalence and Associated Factors

Authors: Ossibi Ibara BR, Okemba Okombi FH, Bemba ELP, Babanga R, Adoua Doukaga T, Angonga Pabota Ella, Ellenga Mbolla BF.
---
Research Article

Effect of Novel Formulations using Lipophilic Epigallocatechin-3-Gallate against Influenza Virus Infection

Authors: Douglas Dickinson, Shannon Xayaraj, Sarah Dickinson, Xueling Shao, Stephen Hsu.
---
Research Article

Factors Associated With the Nosocomial Infection of Surgical Wounds in the Maternity of Lubumbashi Public Hospitals in the Democratic Republic of the Congo

Authors: Mbutshu Lukuke Hendrick, Ntambue Mukengeshayi Abel, Makoutode Michel, Maloga Kaj Françoise.
---
Research Article

The Prevalence of Helicobacter Pylori Infection among Outpatients Attending Hospitals in Johannesburg South Africa

Authors: Osuji Emmanuel Chinaka.
---
Short Communication

Is Hansen Disease Curable?

Authors: Yohannes Negesse.
---
Case Report

A Rare Case of Pantoea Agglomerans Causing Haematuria and Urethritis in a Patient with Acute Myeloid Leukaemia (AML)

Authors: Onugbo Nnenna Kalu Okomba, Mahesh Prahladan
---