Journal Menu
Journal Flyer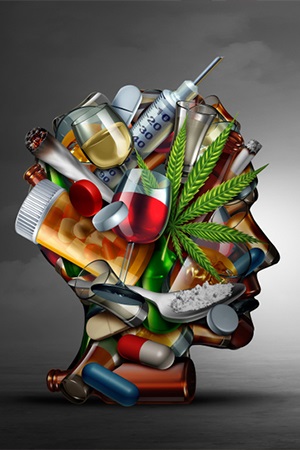 Articles in Volume 2, Issue 1
Review Article

Guideline to Different Aspects of Assessment in Alzheimer's Disease Patient

Authors: Javeria Sahib Din and Ali Mahmood Khan
---
Case Report

A Case Report on Cerebral Periventricular Leukomalacia and Schizophrenia

Authors: Ali Mahmood Khan, Javeria Sahib Din, Faiza Farooq, Muhammad Mustafa Ahmed, Nimisha Srivastava, Naveed Ahmed Shaikh, Abdul Mohit
---
Research Article

What Is the Service Users' Experience of a Woman Only Opioid Replacement Treatment Service?

Authors: Natasha Gupta, Tatenda Kondoni, Christos Kouimtsidis.
---
Research Article

Ethnography Study: Causes of Teenager Consume Narcotics in Papua and West Papua

Authors: Agussalim, Masdiana AR.
---
Research Article

Cognitive Impairments Induced by Adolescent Binge-Like Ethanol in Rat: Neuroprotective Role of Argan Oil

Authors: EL Mostafi Hicham, Touil Tariq, Laaziz Abderrahim, Ouichou Ali, Elhessni Aboubaker, Mesfioui Abdelhalim.
---
Case Report

Impact of Social Support on Natural Recoveries

Authors: Muindi Serah, Muindi Judith.
---