Journal Menu
Journal Flyer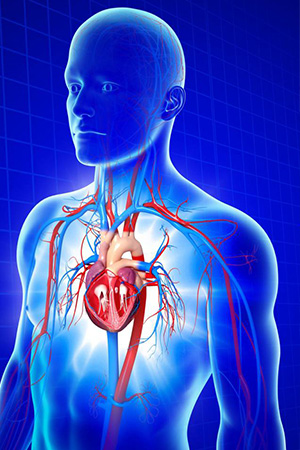 Articles in Volume 1, Issue 1
Research Article

Comparing 4 and 5 French Catheters in Coronary Angiography: Assessing Radiation Exposure, Screening Time and Contrast Used

Authors: Xuan Kai Koe, Irfan Ahmed, Ian Schofield.
---
Review Article

Role of Lung Ultrasound in Differentiating Lung Congestion and Lung Infection in Paediatric Cardiac Patients

Authors: Mahmoud Kamal Moustafa, Maha Elkholy, Gamal Askr, Duaa Mohammed Rafaat, Amal El Sisi.
---
Case Report

An Unusual Case of Acute Stent Thrombosis: A Review of a Rare Cause of Acute Stent Occlusion

Authors: Ben G.T. Coumbe, Johan Aris Chandran, Kien Hoe Ng, Joseph Tomson.
---
Research Article

Angiographic Pattern of Coronary Artery Disease in Pre-Menopausal Indian Women: A Single Centre Study

Authors: Soman Biji, Rahaman Muneer A, Rajan Rajesh, Vijayaraghavan Govindan.
---
Research Article

The Impact of 12 Weeks Exercise Training on Circulating Soluble-Klotho and Pro - BNP in Coronary Artery Disease Patients

Authors: Mo Saghiv, Goldhammer E, Radzishevski E, Sherve Ch, Maor I, Rosenschein U.
---
Research Article

Increased Plasma Angiotensinogen Level, BMI and Its Association with the Angiotensinogen Gene M235T Polymorphism and Essential Hypertension in Myanmar

Authors: Khin Sandar Oo, May Pyone Kyaw, Mo Mo Than, Aye Thida, Han Naung Tun, Aung Kyaw Khant, Khin Win Sein.
---
Research Article

Evaluation of Thrombolysis in the Management of St-Elevation Myocardial Infarction (STEMI) in Isolated Cardiology Unit

Authors: Sangaré Z, Traoré AK, Doumbia M, Sylla IS, Ndiaye MB, NGaide A, Sangaré I, Menta I, Diallo B, Dembele B, Kane AD, Diao M, Kane A, Ba SA.
---