Journal Menu
Journal Flyer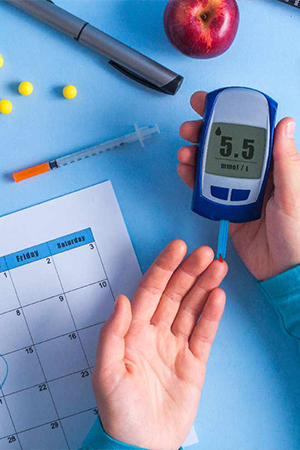 Articles in Volume 2, Issue 4
Commentary

The Psyche Faces the Pancreas

Authors: Harvey A. Schwartz.
---
Research Article

Clinical and Pharmacological basis for the Use of Telmisartan in Patients with Diabetic Neuropathy

Authors: Archvadze Anna SH, Kistauri Alexandre, Gongadze Nikoloz, Chirakadze Ketevan.
---
Research Article

Using Math-Physical Medicine to Analyze Metabolism and Improve Health Conditions

Authors: Gerald C. Hsu.
---
Research Article

Childhood Obesity and Its Associations with Morbidity and Mortality in Adult Life

Authors: Kakleas Kostas, Soldatou Alexandra, Karavanaki Kyriaki.
---
Review Article

Insulin Resistance - Pathogenesis of Prevention and Treatment

Authors: Emil Kopeevich Mukhamedzhanov, Oleg Viktorovich Esyrev, Narymzhan Okasovich Nakisbekov, Zhanay Aykanovich Akanov, Bakhyt Amannulovna Ramazanova.
---