Journal Menu
Journal Flyer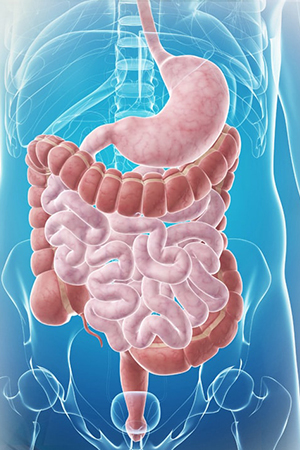 Articles in Volume 1, Issue 2
Research Article

Laparoscopic Longitudinal Pancreatojejunostomy for Chronic Pancreatitis: Report of First Ukraine Experience

Authors: Volodymyr Yareshko, Yurii Mikheiev.
---
Case Report

Granulomatous Hepatitis and Persistent Fever of Unknown Origin: A Case Report

Authors: Melissa Magrath M.D., Michelle Pearlman M.D., Lan Peng M.D., William Lee M.D.
---
Research Article

A Systematic Review of the Histopathology and Immunochemistry in Duodenal Gangliocytic Paragangliomas with Lymph Node Metastases to Identify Predictors of Malignancy

Authors: Dr. Luke Hartford, DVM, MD, Alexsi Sherazadishvili, Dr. Ken Leslie, MD, MHPE, FRCSC, Jeremy Parfitt, MD, FRCPC4.
---
Research Article

Yes Or No for Heliosphere Airfilled Gastric Balloon

Authors: Falih Mohsen Algazgooz MD, Facs, Mrcs, Ali Dawood Al-Hilfi MD, Facs, Wisam Hamza Al-Sewadi, MD, Facs, Mrcs.
---
Research Article

Investigating the Prevalence and Progression of Serrated Polyps – Tampa VA Experience

Authors: Shreya Narayanan MD, Brijesh B. Patel MD, David J. Bromberg MD, Meghana Vellanki MD, Philip Foulis MD, MPH, Prasad Kulkarni MD.
---
Research Article

Influence of Pancreatic Steatosis on the Structural Changes of the Liver and Pancreas in Children with Overweight and Obesity

Authors: Stepanov Yu M, Zavhorodnia N Yu, Lukianenko O Yu, Hravirovska N G, Yahmur V.B, Konenko I.S.
---
Research Article

HBV Seroprevalence and Genetic Diversity among HIV Patients in the Department of Lekoumou in Congo Brazzaville

Authors: Mimiesse-Monamou Jile Florient, Ahoui-Apendi Clausina, Anicet Mboumba, Ntabas Jessy George, Mongo-Onkouo Arnaud, Angounda Brunel, Ngalessami-Mouakosso Marlyse, Itoua-Ngaporo Ngala Akoa, Atipo Ibara Blaise Irénée, Rutaganda Eric, Deby- Gassaye, Moukassa Donatien, Ibara Jean-Rosaire.
---