Journal Flyer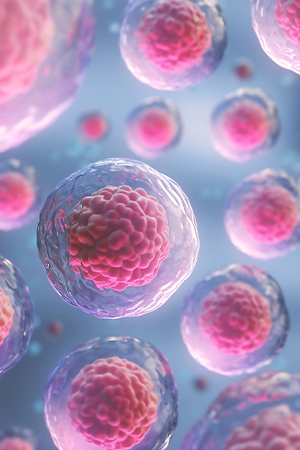 Articles Inpress
Short Article

Mobilization of Stem Cells Using Plant Extracts

Authors: Subramanyam G, Himakar Reddy K, Mahaboob V Shaik.
---
Research Article

Evaluation of Safety and Preliminary Effectiveness of Point-of-Care Cell Processing System: An Observational Study

Authors: Saniya Gupta, Manish Suthar, Dalip Sethi, Xiaochun Xu, Suhail Bukhari, Harshavardhan Hegde, Mitchel Sivilotti, Kenneth L Harris, Venkatesh Ponemone.
---
Review Article

A Holistic Approach to Managing Patients with Chronic Wounds No Disclosures

Authors: Jassin Hamed.
---
Research Article

The Place of PRP and PRF Methods for Trophic Ulcers Treatment in Patients with Decompensation Stages of Varicose Veins in Combination with RFA

Authors: Goshchynsky V.B, Luhovyi O.B, Migenko B.O, Pyatnychka T.V, Pyatnychka O.Z.
---
Research Article

Transplantation of Human dgHPSCs Overexpressing Insulin and ERRγ can Efficiently Decrease the Glucose and HbA1c levels, Increase the Secretion of C-peptide and Repair the Complications of Coronary Heart Disease in T2D Patient (Case #1-A)

Authors: Taihua Wang, Xin Wang, Bailing Zhang, Meidai Fan, Xing Chen, Xiaohui Cui, Lina Zhao, Zhenzhen Yang, Xinyi Shi, Rongrong Li, Qingchang Fang, Xiaojuan Diao, Limin Zhang, Guoke Yang, Ying Meng, Gang Zhang.
---
Research Article

The Effect of Mesenchymal Stem Cells and Exosomes to Treat Idiopathic Pulmonary Fibrosis

Authors: Daina M. Chase, Vincent S. Gallicchio.
---
Research Article

Glioblastoma Multiforme: A Review on Causes, Mechanisms, and Solutions

Authors: Alexander Guareschi,Vincent S. Gallicchio
---